Posted by Sean Corrigan on Wed, Aug 02, 2023 @ 3:48 AM
Are you looking for ways to increase greenery in your city? As worldwide urban tree specialist with over 30 years, Citygreen can attest to the benefits of planting more trees in urban areas. Not only do they help to improve air quality, reduce the urban heat island effect, but they also provide habitat for wildlife, improve the physical and mental health outcomes for local communities, and increase property values. In this overview, Citygreen will provide a step-by-step approach to planting more trees in urban areas, with examples of successful tree-planting initiatives to demonstrate their effectiveness.
Benefits of Planting Trees in Urban Areas
The benefits of planting trees in urban areas are numerous and far-reaching. Trees help to improve air quality by absorbing pollutants such as nitrogen dioxide, sulfur dioxide, and fine particulate matter. They also help to sequester carbon, which is important for mitigating the effects of climate change. Additionally, trees help to reduce the urban heat island effect, which occurs when cities are significantly warmer than surrounding rural areas due to the heat absorbed and reflected by buildings, pavement, and hardscaped surfaces Trees provide shade, which helps to cool urban areas and reduce the amount of energy required for air conditioning.
Trees help to increase biodiversity and support local ecosystems, providing habitat for wildlife, including birds, insects, small mammals, and clean surrounding soil of pollutants and particulates. This is especially important in urban areas, where natural green space is often limited and runoff from hardscaped surfaces, infrastructure and cars can have detrimental effects to the area.
Hear from Ross Clark, the man who wrote the standard on growing trees in Australia speak at our event 'Where the Shade hits the Pavement' talk on how to grow better urban trees.
Identifying Suitable Areas for Planting Trees in Urban Areas
Identifying suitable planting locations is an important step in planting more trees in urban areas. Areas that lack greenery and could benefit from more trees include parks, sidewalks, residential areas, and public spaces. For example, Penrith City Council in Australia identified suitable areas to plant urban trees by using heat sensor data, topography mapping and community survey data to review where the most vulnerable in their community lived to determine areas where additional tree canopy cover would be most beneficial and prioritized planting in those locations.
You can review Penrith City Councils full 'Cooling the City Strategy'  from our Where Shade Hits The Pavement Event here:
When choosing planting locations, it is important to consider factors such as accessibility, sunlight, and available soil volume and quality. Trees should be planted in areas that are easily accessible for maintenance and receive adequate sunlight, water and soil volume. Soil volume and quality is absolutely crucial to the success and longevity of urban trees, as trees require well-draining soil that is rich in nutrients and uncompacted to provide space for root growth.
In urban areas where soil volume and space is a concern, Citygreen's leading range of structural soil vault systems are designed to provide adequate growing medium for tree roots, infrastructure protection, and provide additional green blue stormwater management properties (WSUD) all within one system.
Learn how your team can deliver high quality urban trees in a shorter time with a Lunch & Learn.
---
Selecting the Right Tree Species for Urban Areas
Selecting the right tree species is crucial for the success of tree planting initiatives in urban areas. Trees that are well-suited to urban environments should be selected, such as those that can tolerate & filter pollution, withstand drought, provide tree canopy and environmental and aesthetic design. Native tree species that are adapted to the local climate should be prioritized, as they are more likely to thrive and support local wildlife. For example, the Greening Australia initiative in Australia, planted over 500,000 trees, shrubs, and grasses in urban areas using native species. 
Related: Best Tree for Reducing Air Pollution.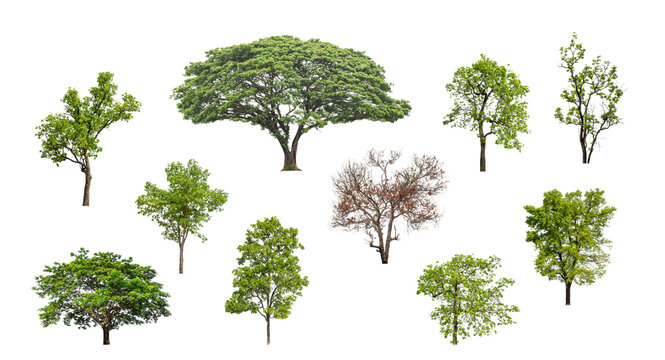 When selecting tree species, it is important to consider the size of the tree at maturity, as some species may be too large for urban areas and cause damage to the tree, buildings and infrastructure. There is nothing more disheartening than witnessing a tree's canopy hacked to accommodate utilities like powerlines due to poor planning. In such instances, both the tree and the community suffer, missing out on the invaluable benefits of a mature tree in the environment. Moreover, the mismanagement of trees results in wastage of ratepayers' money, as maintenance workers must continually tend to the space surrounding the infrastructure for the total lifecycle of the tree.
| Factor to Consider | Examples |
| --- | --- |
| Tolerance to pollution | London Plane Tree, Eastern Red Cedar, Ginkgo, Honey Locust |
| Drought tolerance | Hackberry, American Elm, White Oak, Redbud |
| Soil compaction tolerance | Red Maple, White Pine, Black Cherry, Bald Cypress |
| Mature size | Japanese Maple, Crape Myrtle, Dogwood, Serviceberry |
Planning the Tree Planting Process
Best Time to Plant a Tree
Planning the tree planting process involves several important steps. The ideal time for tree planting is typically during the dormant season, encompassing autumn after trees lose their leaves or early spring before budbreak. We ideally plant during this time as tree root growth goes into overdrive, instead of the tree splitting its energy between root growth and canopy growth the tree focuses on expanding it's fine and structural roots as far as possible. The further the fine and structural roots grow and establish, the better the outcomes the tree canopy will experience during the following growth period.
What Soil Should you use for Urban Trees
The type of soil you use and soil preparation is also important to the success of trees in urban areas, as trees require well-draining uncompacted soil that is rich in nutrients. Proper irrigation is necessary to ensure that newly planted trees receive enough water to establish healthy root systems. At Citygreen we can provide customised soil designed specifically for your tree environment.
Related Article: How Quality Soil Grows Healthy City Trees
Proper Urban Tree Planting Techniques 
When planting the tree, ensure it is positioned at the proper height and the root crown is at ground level, and the hole is dug to the correct depth to avoid oxygen deprivation that hinders root development. Confirm the tree stands straight by using a tree anchor and having someone view it from multiple angles before backfilling the hole gently yet firmly, stabilizing the root ball's base with packed soil. Eliminate air pockets by watering periodically during backfilling.
Only stake the tree if necessary, as studies show that unstaked trees establish faster and develop stronger trunks and roots. Mulch the tree's base with organic matter to retain moisture, moderate soil temperature, and reduce weed competition. Newly planted trees in urban areas need additional care during their initial establishment phase so addition follow-up care is needed in the weeks after such as keeping the soil moist but not waterlogged, watering trees at least once a week, and more frequently during hot and windy weather.
Water must be concentrated on the rootball at the base of the tree as a newly-planted tree can only access moisture that is within reach of it's roots. We recommend installing a Snorkil system around a newly planted tree to help water & oxygen access the deeper roots. The Snorkil also helps avoid roots trying to surface in search of nutrients as the deeper roots have access to a deeper source of food.
See the tools Citygreen use to enable urban tree planting.
To better understand how to set realistic targets for planting urban trees watch Gwilym Griffiths from  Good Canopy Company talk at Where Shade Hits the Pavement.
Engaging the Community in the Tree Planting Process
Community engagement is an important aspect of tree planting initiatives in urban areas. Involving the community in these initiatives can help to increase awareness and support for environmental conservation efforts. Ways to encourage community participation include hosting public events, working with local organizations, and providing educational resources on the benefits of trees and how to care for them. Community members can also be involved in the selection of tree species and planting locations. 
Reach out to your city council and see if they offer a free tree planting program.

Maintaining Planted Trees in Urban Areas
Proper maintenance is crucial for the health and longevity of planted trees in urban areas. Regular watering is necessary to ensure that trees receive enough moisture, especially during hot and dry periods. Pruning is important to remove dead or damaged branches and promote healthy growth. Monitoring for pests and diseases is also important, as urban environments can be conducive to the spread of these issues. It is important to address any issues early to prevent them from spreading and causing damage to the trees.
Monitoring the Impact of Urban Tree Planting on the Environment
What gets measured gets improved. Measuring the impact of tree planting initiatives in your community is crucial. This involves monitoring the reduction of air pollution, the increase in biodiversity and health of the tree, heat measurements, property values, and increased community activity. By tracking progress, you can determine the monetary and environmental value these trees bring to the community.
Related Article: Soil Vaults Deliver Huge ROI in Quantifiable Results
Overcoming Challenges in Planting More Trees in Urban Areas
There are several challenges to planting more trees in urban areas, such as lack of space and limited funding or initiative by developers, council . However, there are solutions to these challenges:
City Mandated Tree Plantings for new Constructions: New Constructions and developments must include a minimum number of trees in their designs to ensure that any new constructions are adding environmental value to the community to help combat climate change, and the urban heat island effect.
City Mandated Soil Volumes: Soil Volume is critical to the success of urban trees so city standards must include a minimum soil volume that is adequate for trees to survive once they reach maturity. 
Maintenance Programs: Ensuring the continued care and maintenance of newly planted trees is vital for their survival and growth. However, a challenge arises with tree ownership, responsibility, and care, particularly when dealing with project-based constructions focused on swift project completion and tight deadlines. This aspect can make it difficult to secure long-term commitment to the trees' well-being. To address this concern, it is crucial to establish maintenance programs during the initial contract process. By doing so, we can guarantee that the development and success of the trees are not overlooked or disregarded after the initial planting phase. 
Tamworth CBD's bustling Peel Street serves as a central hub, attracting visitors from distant towns and farmers for work and leisure. During the renowned week-long 'Toyota Country Music Festival,' Peel Street transforms into a lively pedestrian thoroughfare with bustling markets and with performance stages and buskers up and down the street.
Recognizing the potential to breathe new life into the adjacent Fitzroy Street, the Tamworth Regional Council embarked on a comprehensive revitalization project in December 2017. This transformation aimed to integrate the underutilized street seamlessly into the CBD, invigorating the street for residents and local businesses by adapting the street into a walkable pedestrian street with inviting spaces for people to gather, including the addition of trees planted in Stratavault for shade, street furniture with misting, and captivating 'living umbrellas.'
Read the Full Case Study
Conclusion
Planting trees in urban areas is crucial for environmental conservation and improving the quality of life for city residents. By identifying suitable planting locations, selecting the right tree species, planning the planting process, engaging the community, and maintaining planted trees, we can increase green space in urban areas and reap the numerous benefits that trees provide. 
For more information about how Citygreen can help increase the success of your trees in urban areas please Contact us.